Food Service
BEER GARDEN:
This is a printed graphic placed on coroplast for an event.
LOCK 32:
Here are some high performance vinyl graphics for a local brewery. Hours to tell folks when the tasty beer is ready to drink.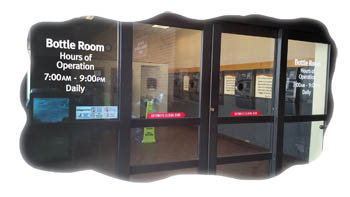 WEGMANS BOTTLE ROOM HOURS:
This is an example of some high performance vinyls for Wegmans Bottle Room.