Gifts & Home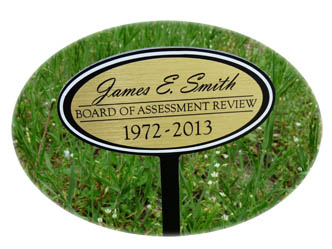 ACHIEVEMENT PLAQUE:
This is a small plaque is printed and laminated brushed gold with high performance white putline around it. It was mounted to a stake cut piece of aluminum composite material.
BE A ROSE:
This is a stained panel with a photo edited printed image mounted the black sintra, which is then mounted to the stained panel. The panel also features high performance black and 23 kt. gold vinyls and printed metalic gold for the rose grpahic itself.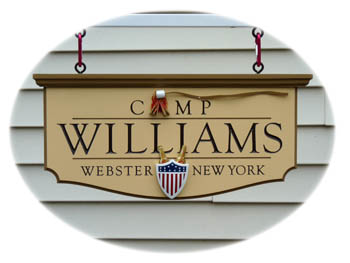 CAMP WILLIAMS:
This carved panel features removable tiny beers, and aside from being painted also has vinyl elements on the sheild.