Real Estate
Real Estate signs can be made in a variety of shapes and sizes to help you stand out from the crowd.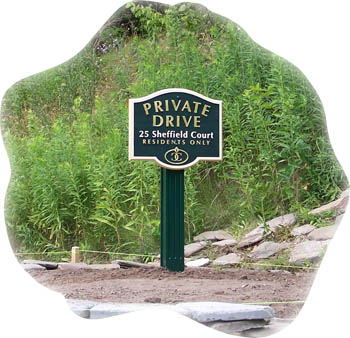 PRIVATE DRIVE:
This sign is an example of a sandblasted sign painted and mounted to a post for a private residence.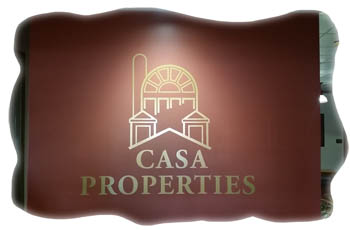 CASA PROPERTIES:
This is a cut vinyl graphic made with metallic gold vinyl, which ins't like gold leaf, but more of a sparkly gold dust type look. It was applied directly to the wall.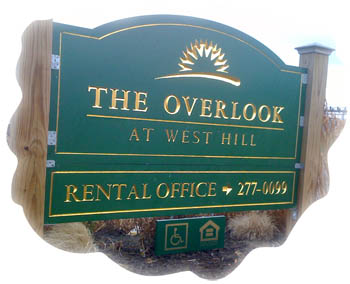 THE OVERLOOK:
This is a carved sign made of wood composite, painted and gilded in 23 kt. gold leaf. It is secured in place with multiple bracets on wooden posts.