Real Estate
Real Estate signs can be made in a variety of shapes and sizes to help you stand out from the crowd.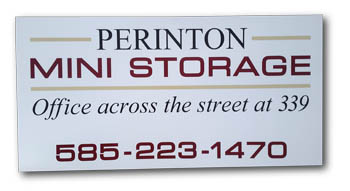 PERINTON MINI STORAGE:
This is an example of a flat panel aluminum composite sign with high performance vinyl on it. It was then mounted to a post.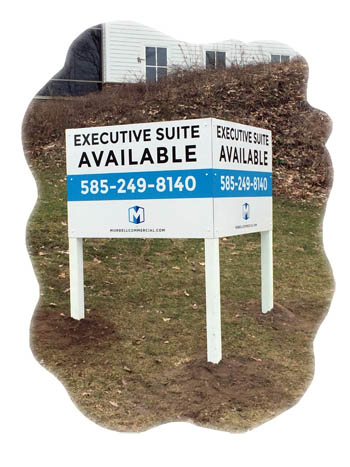 EXECUTIVE SUITES AVAILABLE:
This sign was actually made of 2 single sided aluminum paenels that faced the street mounted to 3 posts. The panels were aluminum composite with high performance vinyls.
GREENPOINT TRAIL:
This sign is a high performance digital print with a satin lamination on black aluminum. The black post and frame that encases it was also built custom to the customers desire and the signs needs.